I love to think of creative ways to use prints of my artwork and awhile ago I realised I had nothing to put my favourite tarot cards in, I had my cards rather disappointedly wrapped in some old cloth. I love sewing so thought I would have ago at making up some nice new card bags for myself. I then wondered  what to decorate them with? I already had all the kit for transfer printing my art onto fabric from creating my tote bags so thought this process would work great for the bags too.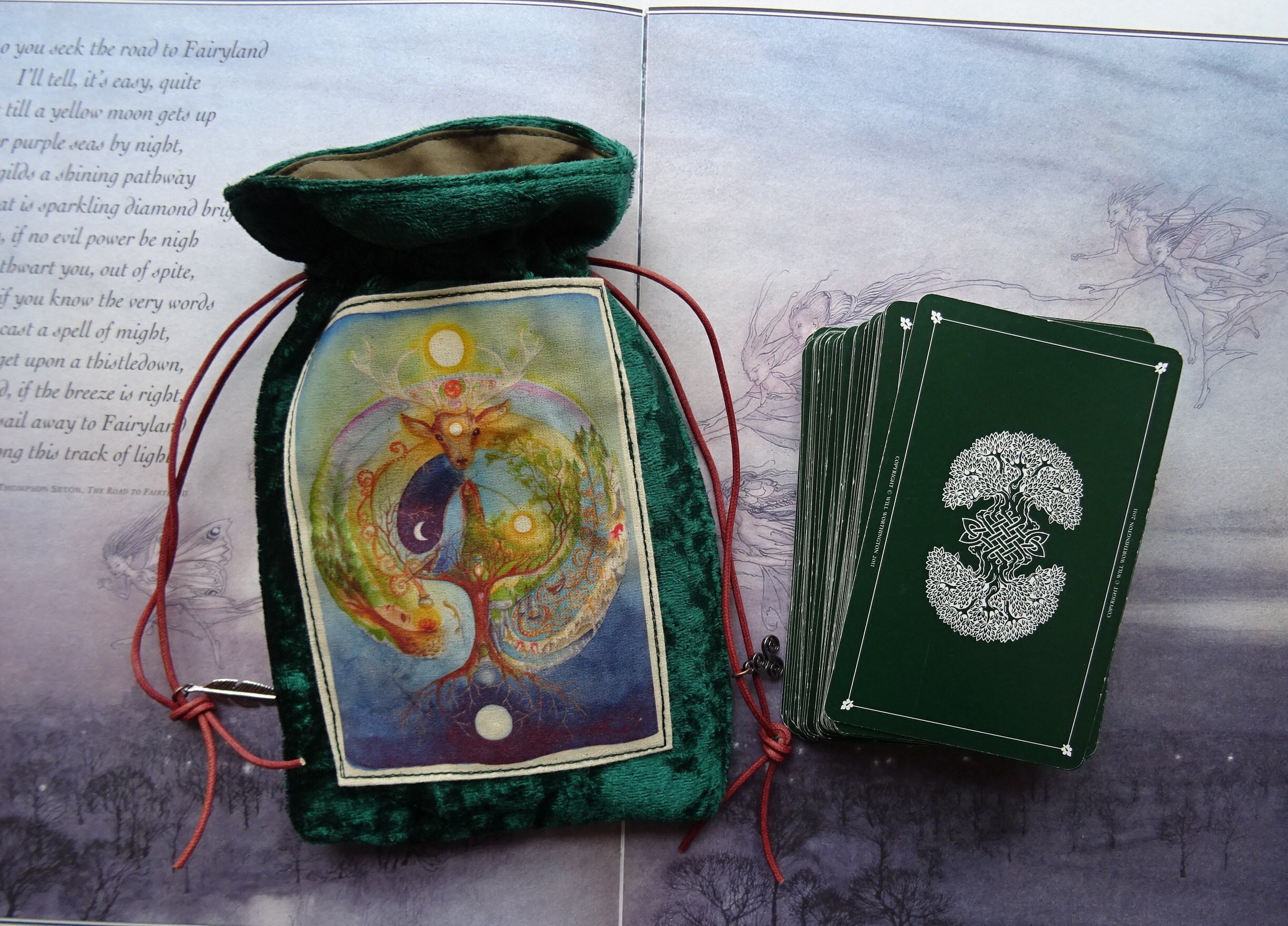 I was really happy with the outcome so I made some for friends who also loved them so decided to develop the bags for sale in my shop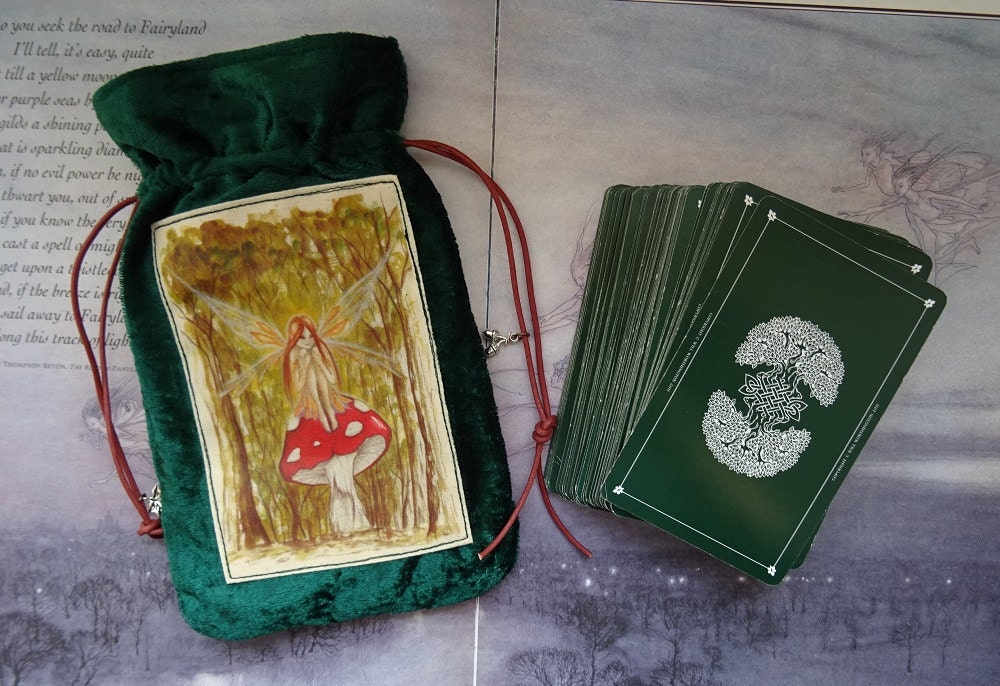 The bags proved popular so I now have 9 available designs - Green Goddess, Path Weaver, Transformations, Deer Medicine, Cerridwen's Spell, World Tree, Woodland Wish, Brighid's Wood and Moonlight Wish - Suitable for Goddess cards, faerie cards, druid oracle cards and Angel decks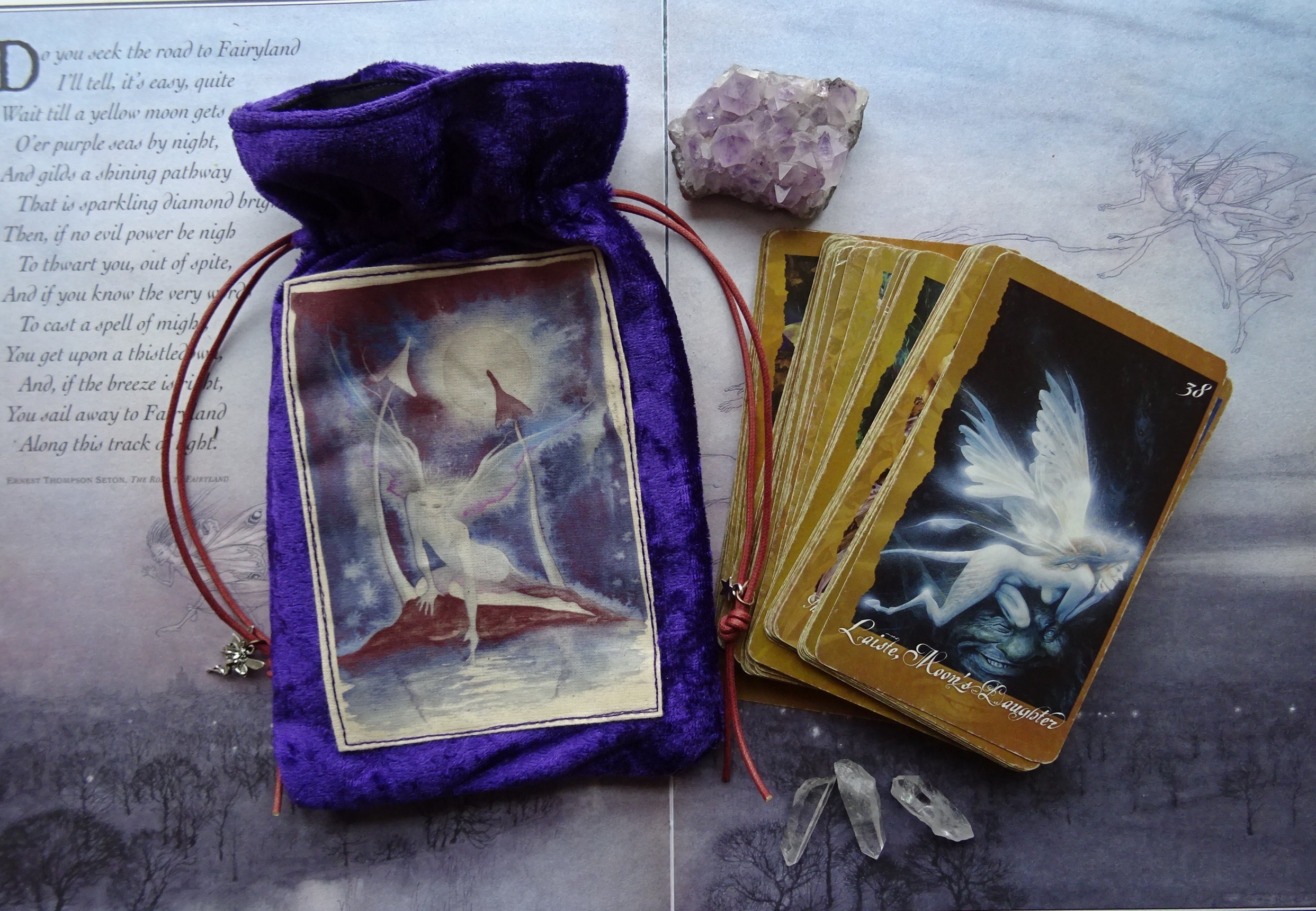 My popular Deer Medicine design is also available in purple Velvet but as I make the bags to order your welcome to choose your preferance of either red, green or purple velvet ( just let me know at the checkout) I also have created a special Cerridwen's Spell blessing pouch where alonside the bag you get sun and moon gemstones, a mini print and a print out of the tale of Cerridwen. I'm hoping to put together a Elen of the Ways blessing pouch soon using my Path Weaver artwork.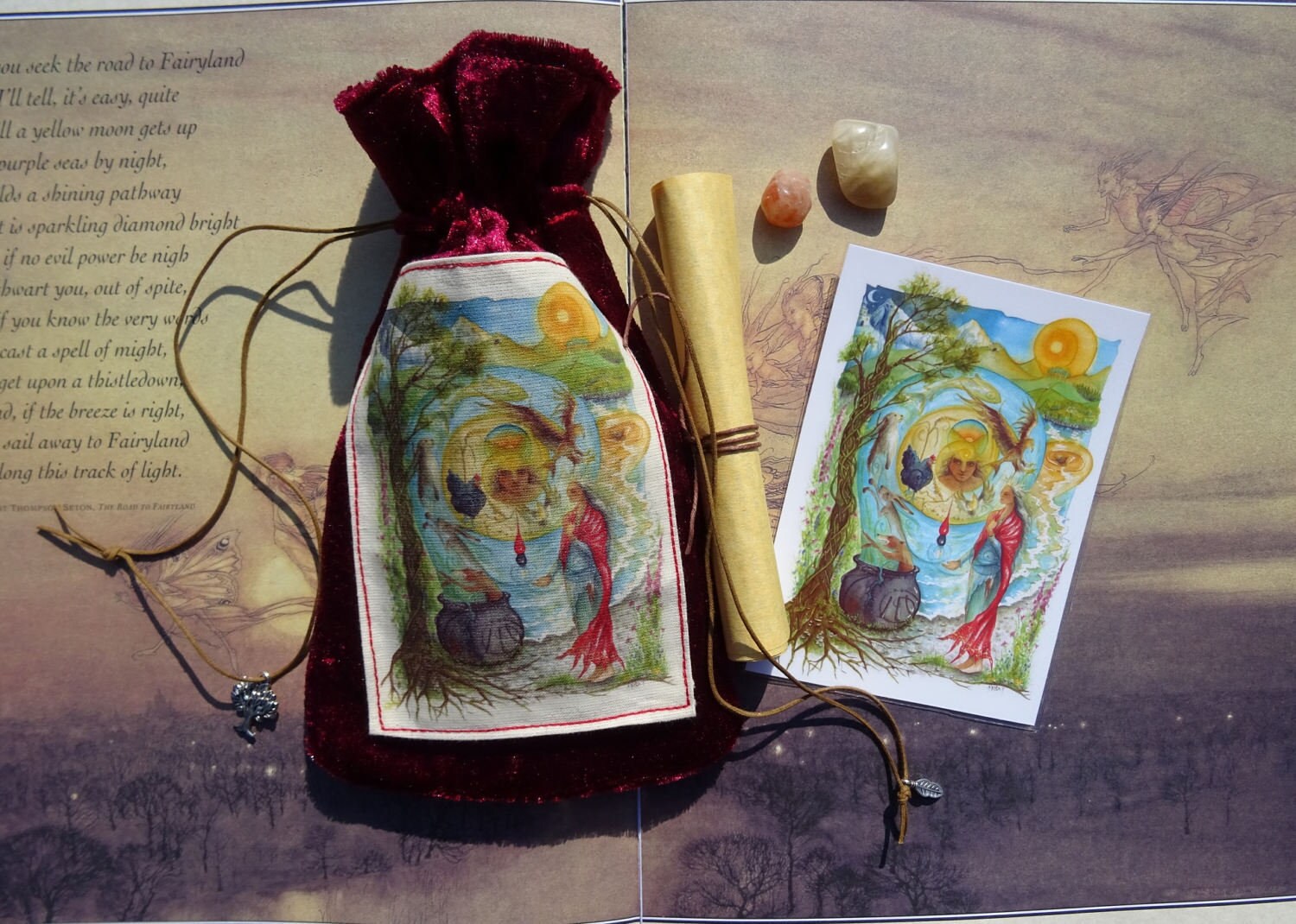 The artwork is transfered by myself with my professional heat press machine to give a lovely finish, I then sew the printed canvas patch onto the front of the velvet bag, then fully line the bags with 100% cotton. The bags are finished with strong wax cotton pulls that I add a suitable charm too such as feathers, acorns stars, or leaves.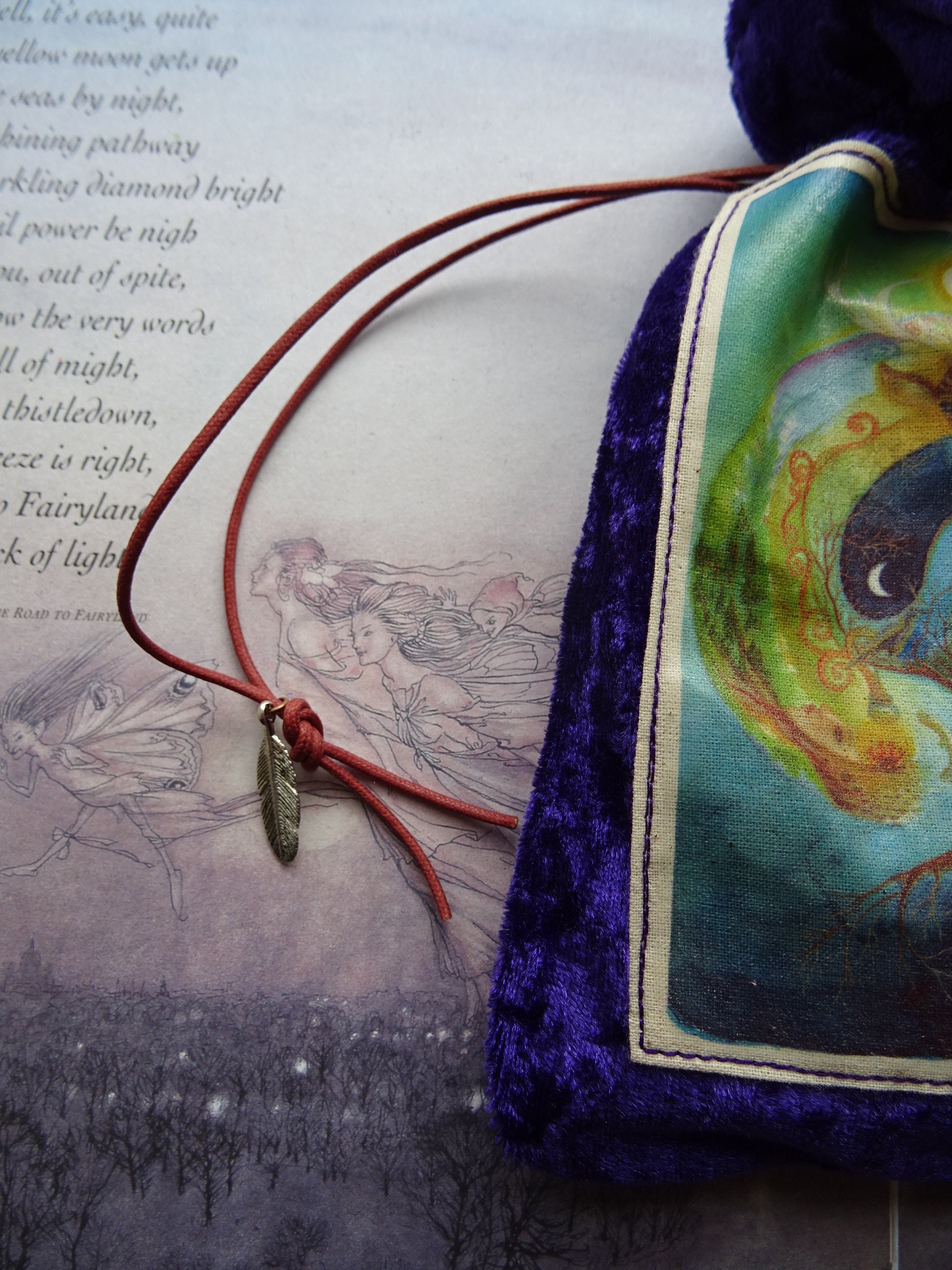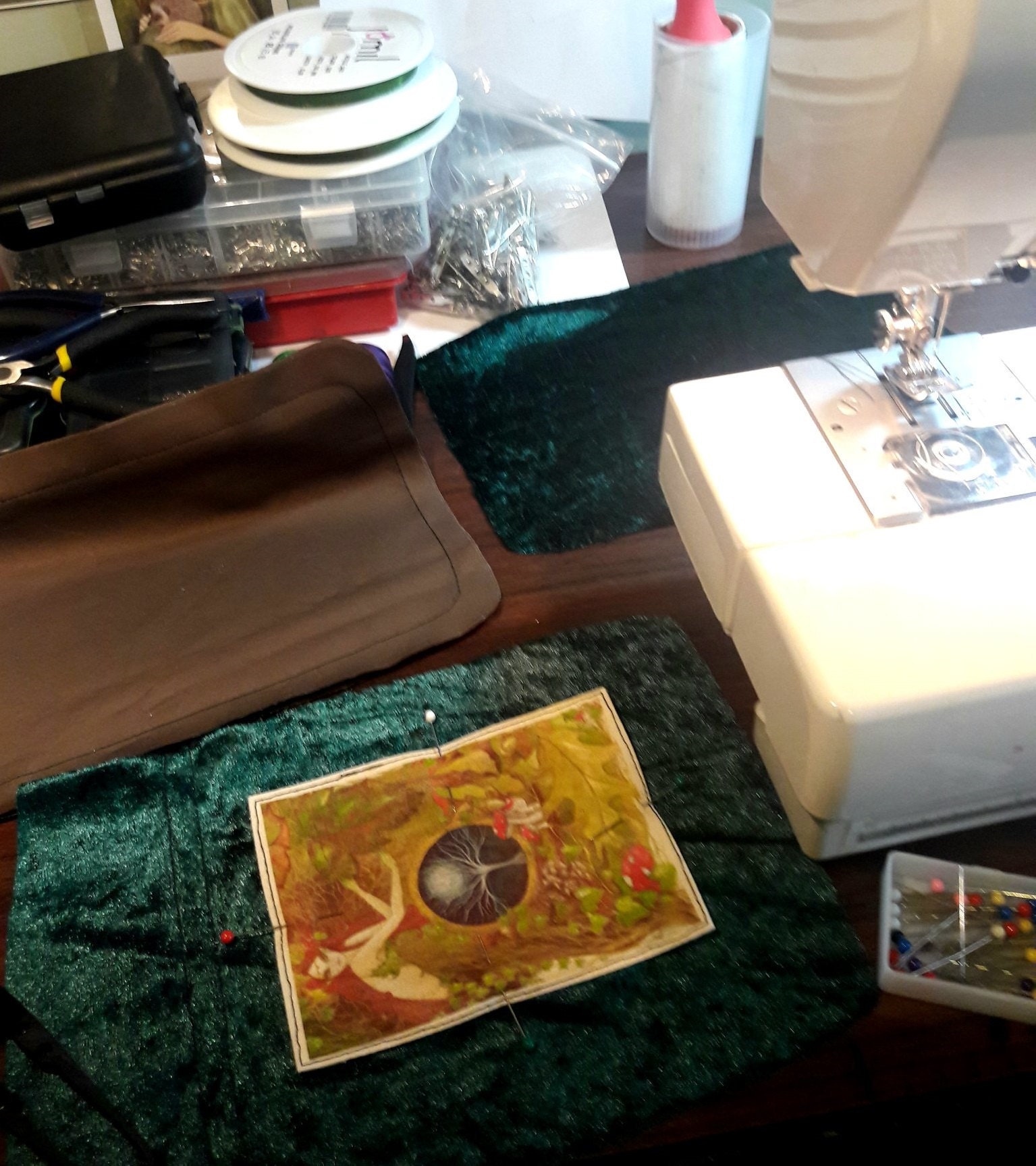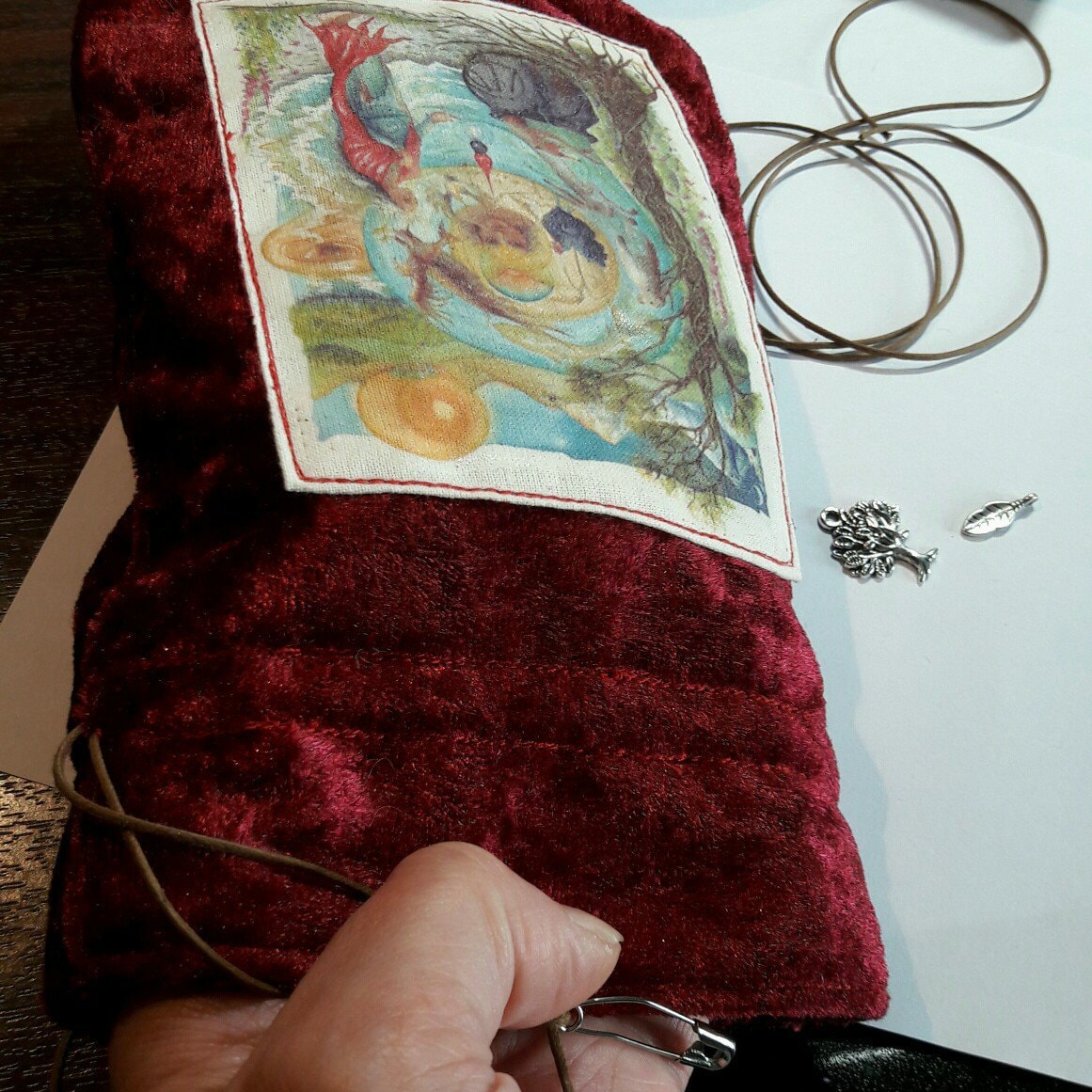 They really are a special place to keep your precious cards all handmade from start to finish
You can take a look at all of my handmade tarot bag designs by clicking here